Google and Amazon Engage into Price wars
2 min read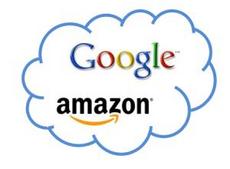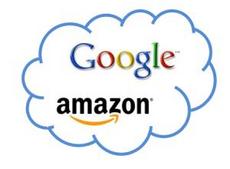 It seems that two giants of IT world, Amazon and Google, are out for each other's market share in the cloud storage business by engaging into price wars. It is evident that Google was the one who started the price war when it decided to decrease the price of its cloud storage by 20% initially and 10% later. Amazon responded by decreasing the price of its S3 services by 25% in one go.
Cloud storage service is an ever growing market with an increasing amount of businesses looking to move their data on the cloud. In the wake of this rapid growth, decreased price will attract more customers to the cloud and increased revenues for the companies.  But, the lowered prices by the "big guns",  will result in thin profit margins and will draw the small firms out of the business. It seems that the price war won't be ending soon, as Amazon is an expert in operating at low profit margins and is expected to further lower its prices and rely on volume to drive growth.
Companies such as Rackspace however are staying away from the price war and look to maintain market share with exceptional service.
Price War to Continue
Amazon has not really differentiated the way it runs its cloud computing entity from the way it runs its retail business. Amazon treats its S3 just as a commodity and hence it really doesn't take into account dimensions of the cloud market and may continue to drop its prices. One may argue that the cloud market is one-dimensional as the services offered to customers are very much the same and price differentiation is the only way to compete.
Amazon has an advantage when it comes to operating at lower prices, as the company has successfully managed price competitions in its retail market. Being one of the early starters in the cloud industry, the company also has the infrastructure and the advantage of having economies of scale.
Amazon is also offering its new customers 5GB of Amazon storage space along with 20,000 Get requests offer to complement its already low prices. This will translate into a high demand for Amazon and will equip the company to survive the price war.
Growth in Enterprise Clientele
Amazon has been very successful in the realm of cloud business, but the only hiccup is company's inability to attract large enterprises. However, to address this issue, the company has launched a new long term storage service and has partnered with a local cloud company enabling enterprises to create hybrid data centers.
Cost Effectiveness
Amazon is also looking to expand into offering custom servers to its customers. This will lower the pressure on cloud computing margins for the company. The company has linked with Foxconn and Quanta, Asian manufacturers, to create its own servers.
Amazon is taking the required measures to survive this price war with Google and we shouldn't be surprise if we hear about another price drop in its cloud computing business.