3 Reasons Why Hong Kong Is Going To Embrace Cloud Technology Faster Than Anyone Else
2 min read
Cloud computing has been introduced into the Hong Kong market, and the response has been overwhelming. The number of companies that are embracing this solution has cloud computing companies increasing their investment into this market. They are designing solutions for enterprises that promise high performance and speedy delivery. The companies there are not just interested in using these solutions, they want to be an active member of the cloud revolution, and here is why.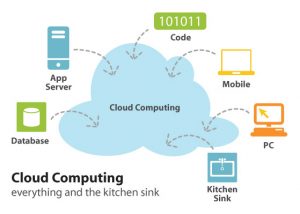 Hong Kong is an international business center and one of the most significant hubs of the global economy. It has created a reputation of innovation and excellence that it continues to build on. Cloud computing is part of a paradigm shifting that most companies see the economic sense in. The delivery of computing services on demand and anywhere is not just an opportunity for growth but also an opportunity for companies to expand their market penetration with new products. The companies that are using cloud platforms are using custom made solutions that, in some cases, are much better than what is available elsewhere in the market. They are able to package these solutions and market them to other companies that need the same solution.
Cloud computing companies are delivering resources that have long been needed in a market that is built on financial services, technology, and data. Most of the companies in this region are in manufacturing of technology, provision of the financial sector services, or production of data related capacities. This makes the Hong Kong market the perfect place for cloud innovators to test out their products. Furthermore, the average company in this region is likelier to try out new products due to the long history of the region as a trend setter and pioneer.
Companies are able to use cloud solutions to achieve efficiency that was not previously possible. These solutions are need based which reduces their overall cost to the company using them. The service providers are able to engineer their own platforms because while cloud technology has guiding principles, the methods of execution are still open to experimentation. Most companies no longer see the need for bulky legacy systems. They are able to direct the resources that they save into other beneficial avenues such as research and development of new products for the markets. This is what is placing Hong Kong companies ahead of the global curve, and they are harnessing the potential of cloud computing technology to their advantage.