Ajubeo Cloud Hosting and Infrastructure Provider Achieves the Status of VMware vCloud for its IaaS Services
2 min read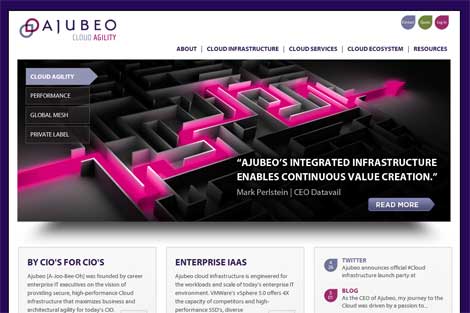 Ajubeo cloud hosting and infrastructure service provider recently announced its achievement of the status of VMware vCloud Powered in recognition of its provision of first-class cloud hosting infrastructure services.
Established in mid-2011 by former executives of CoreSite, Ajubeo is supported by Grey Mountain Partners – a Colorado-based private equity company. Earlier this year, Ajubeo introduced its cloud infrastructure platform from its cloud hub in Denver.
Now that it is a member of the VMware Service Provider Program at an enterprise level, Ajubeo is all set to provide its VMware vCloud Powered service as a cloud services suite through a single platform. Unparalleled support to a wide range of applications and the application mobility of VMware are two benefits offered by Ajubeo.
The VMware vCloud Suite 5.1, which was introduced in August this year, incorporates virtualization, cloud infrastructure and management solutions into one offering. Recently, VMware streamlined and automated the management by updating the cloud services suite, while at the same time empowering IT to manage and control services across several clouds.
Mr. Chuck Price, President and CEO at Ajubeo stated, "Ajubeo is proud to receive the VMware vCloud Powered badge for our cloud infrastructure service offering. When Ajubeo began architecting our enterprise-class cloud IaaS platform, selecting VMware as our core virtualization technology partner was 100 percent on-brand with our performance, security and management objectives. We look forward to working closely with VMware, staying at the forefront of cloud computing technology as infrastructure-as-a-service continues to shape how businesses address complex, evolving IT challenges faster and with dramatically improved capital efficiency."
Being a chief VMware technology partner, Ajubeo verifies that its staff holds the VMware sales and technical certification. Ajubeo offers a 60-day free trial period to its eligible customers, allowing them to test its virtual private data centers during that time. This is achieved by participating in VMware vCloud Powered Test Drive initiative and VMware Beta program.