Cloud Computing and The Changing IT Scenario
2 min read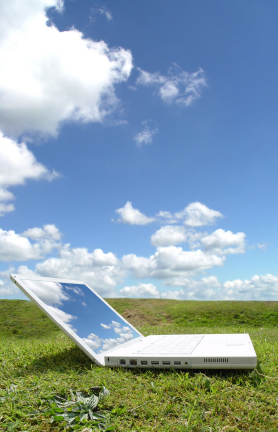 With the introduction of Cloud Computing technology, it is being observed that it has changed the fundamentals of the IT industry and influenced the traditional IT landscape, in many ways. The current scenario reminds of a 1948 play 'Death of a Salesman' where the character of the salesman experiences a downfall due to his inability of transforming himself to the changing needs of the industry, after war.
The most significant change which is being seen in the IT landscape is the outsourcing of the IT functions to independent companies, outside the organization. This has emerged a feeling amongst IT professionals, of being redundant. However, research shows that many jobs will be available after this revolution, provided the IT guys have an updated knowledge and training for this new technology. A survey conducted by Gartner's 2011 CIO clearly shows that most of the companies and government agencies will start using the cloud services for most of their IT requirements by 2020. This might lead to a risk of leaving the workforce behind who find them unable to learn and adapt to this new technology.
With such fast pace of the IT industry, it has become mandatory for everyone to get familiarized with the new technologies and innovation, as there's a great buzz around. The world has started recognizing that knowledge or a degree acquired few years ago can no longer be worthy, unless a new and refreshing flavor of information is added. Considering this fact, people have already started making efforts of learning this new technology, in order to make them stand in this fast moving world.
Although, a difficult scenario is assumed for now but the upcoming positive impact can be long lasting. Storage giant EMC COO, Howard Elias is of the view that there will be no shortage of the jobs for IT professionals rather new opportunities will be welcoming the IT personnel. They have to find new ways to be essential for the industry. A research commission headed by Microsoft in India, Canada and South Africa highlights that more than 2 million jobs will be available in India only, by the end of 2015.
As the time passes, IT experts around the world have now started predicting that Cloud Computing will continue to create thousands of jobs, which will be a key to economic growth in the years to come. However, the IT professionals need to upgrade their skills by learning new avenues, in order to make them vital to the world of technology.