Cloud Computing: Hits And Failures Of 2012
3 min read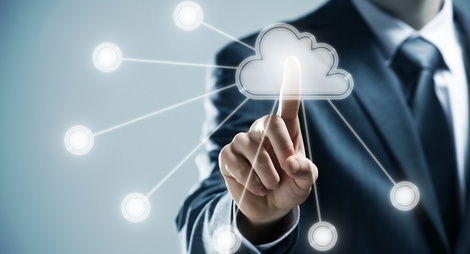 It is predicted that in the coming years, companies offering cloud services will double their existing revenue. This alone highlights the importance of cloud services in the near future.  So; let's weigh the strong areas of cloud computing against the weak ones. Here are 6 issues we noticed in 2012 about the cloud:
1.      Outages: Still An Issue
Though tech giants of the IT industry are convinced to switch to cloud operations, still, there isn't any authentic infrastructure available in the cloud that can survive an outage. For instance, Amazon was quite consistent in 2012, but its 2011 outage on the Easter weekend in April 2011 (when multi-availability zones collapsed in its data centers), is yet to be forgotten.
So, a solid infrastructure is still missing in the cloud system, which of course, is a valid concern for enterprises.     
2.      Possibility of a Virtual Breach
A recent research promoted the idea of one virtual machine spying on another, on the same server. If it's true, the possibility of interrupted virtual servers' ? stands very high. This also raises concern that virtual machines are tough lines, which cannot be breached.
Cloud uses a single virtual server, used by many companies at the same time, and this increases the chances of a virtual breach. Therefore, there is much more to do for secure cloud computing.
3.      Irregularity in Cloud Pricing
Cloud computing bills are hard to understand and are usually high.  It is a difficult call to analyze the pricing methods used; and this is why, a comprehensive revision of the price plan is the need of the hour.
4.      More Cloud Providers Means More Options
Amazon, Rackspace and only a few more names were associated with the cloud initially, but now, competition is growing.  Many data centers and hosted services have started offering cloud services, and now, consumers are getting more options to manage and pay according to their usage.
SoftLayer Technologies have added 30,000 more servers to their existing 70,000 in 13 data centers, to enhance IaaS offering. Many small providers with dedicated customers have also appeared on the scene like Hosting.com, Bluelock and Peak 10.
Some software programs give a range of services, while managing the cloud infrastructure. OpenStack is offering 7 cloud computing modules dealing with servers, storage, image management, networking and operational reporting.
Overall, it's great to have many stakeholders – on the ground, enhancing quality.
5.      Cut Down in Cloud Storage Cost
This news came in the end of 2012, but, is the best one. Now, real competition has begun in cloud storage. Theoretically, cloud prices should have been reduced as the tendency of devices used for storage and computing has improved, dramatically. But this expected change came very late—on December 1, 2012, Amazon reduced its Simple Storage Service fee by 27 per cent. And the next day, Google also announced 20 per cent drop in storage prices.
Though a little late, the trend has begun and we can expect more reductions from other providers as well.
6.      Available In All Sizes
Amazon is the pioneer here by creating various kinds of virtual servers, introducing micro, small, medium and large sizes. It even provides upsized servers with extra memory; adding XL and XXL to the menu. Companies are allowing you to be the boss and decide the size and amount for your entire cloud system.