Cloud Computing on a budget
3 min read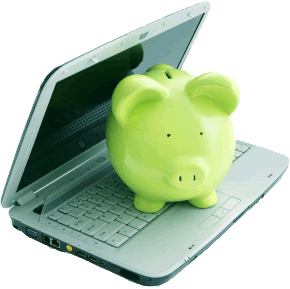 Finding the perfect cloud computing application to fit your work is important. But keeping your budget in check is also essential. The wide variety of cloud apps on the Internet can offer the right tools for any job, and for the right price too. From just $12 or less, you can stay within budget while working in the cloud.

Zoho CRM For customer relationship management Zoho CRM comes highly recommended. A free edition of the app is available to 3 users, or for only $12 a month you can sign up for the Professional Edition. It's an ideal choice for small and medium businesses. Future selling opportunities are made easier by utilising existing customer data. Competitor analysis, sales stage & probability analysis and real time forecasting are just some of the features that allows you to effectively focus on your clientèle.
You will no longer need to search for customer contacts with the business card view feature, which makes all the basic information you need just a click away. A wide variety of features are at your fingertips, and better yet, Zoho is even available in a mobile edition, so you can keep on working no matter where you are.

Invoicera For accounting or invoicing, Invoicera offers a fantastic service for only $9.95 a month. This basic package allows management of 15 clients and an unlimited number of products and services for you to offer. Payment tracking and instant invoicing are all manageable in one place, and along with the expense tracking feature you'll find this app to be a real time saver.
Multiple payment gateways allow your clients the option of using twenty different popular payment options and the multi language and currency support will improve your client relationship. Furthermore you can rest assured that all your information is safe thanks to the security policies and data backup.

Mavenlink Offers solutions to a number of project management needs. You'll receive 500mb storage, unlimited projects, email integration and project trackers. Better yet, it's free for life. By just entering your email address and name you'll be able to make the most of a number of features, including; timetables for project deadlines, real-time messaging, email updates, file sharing and much, much more.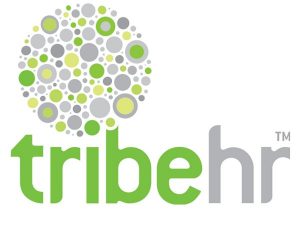 TribeHR For just $2 per user a month for a starter package, or $5 per user for a group package, Tribe HR is the ideal application for team management needs. They offer employee self-service which takes care of updating employee files for you, whether it be a name change or new address. The application also brings your recruiting process online, so you need not worry about technical knowhow  to boost your presence and search through all those resemes.
Employees are also empowered by Tribe HR, as they can leave feedback and suggestions, as well as tracking projects. Ultimately this application can improve your relationships and overall business

Zendesk will cost you $20 per year for the starter package, which includes up to three agents. For customer service, Zendesk covers everything from ticket management to security. This application enables you to centralise all customer conversations and identify high priority issues, so you can respond to them faster.
You'll easily be able to stay on top of your business with the reporting and analytic feature, which allows you to easily monitor team performance and costumer trends. Zendesk even allows you to customise your help desk to match your brand appearance. For satisfied customers, Zendesk is the answer.
Cloud computing is making waves in the business world and facilitating day to day tasks in a variety of sectors. There really is no reason not to explore the new and exciting world that this technology has to offer. All of these applications offer free trials so you can try before you buy and find the best match for your needs. It may even transform your working life for the better.