CloudeAssurance 1.1 In The Flashlight
2 min read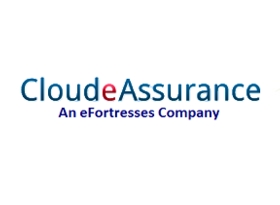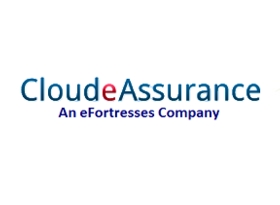 CloudeAssurance Inc. recently launched cloud security rating system platform version 1.1. It is invented to assure higher level of information security for organizations worldwide that wish to step ahead by catering better services to their clients and stakeholders.
Despite the fact it's a new version, many insights have already been received regarding the improved results. These involve better performance of the Software-as-a-Service (SaaS) application hosted on the Microsoft Windows Azure cloud platform, Trending and Industry Benchmarking of Assessment Scores, and Integration with a SCORM compliant Learning Management System (LMS). They let the users to ingress web-based cloud security training content if they want. Security management practitioners are the ones dealing with this area.
The income from the cloud services all over the world is anticipated to be $148.8 billion by 2014 and $241 billion by 2020. There have been major security breaches lately; hence information security can give users a hard time. Only if the cloud services strengthen their security, they'll be able to save their purpose on the larger scale. CloudeAssurance SaaS platform encourages better administration and strong shield for all the cloud service providers. This manifesto will let the users embrace protected and preserved Cloud Computing.
"Since the launch of Version 1.0 in early April, we have worked tirelessly to obtain valuable feedback and market validation from our users, industry peers and top research analysts from Gartner," explained Taiye Lambo, Founder of CloudeAssurance, Inc. "The release of CloudeAssurance Version 1.1 provides market validation for our product and coincides with raising our first round of outside funding. These exciting developments allow us to aggressively execute our go to market strategy and also attract additional outside funding."
eFortresses, Inc. & CloudeAssurance, Inc.
It's been a decade to eFortresses, Inc. and their services for the risk management, information security and compliance issues. They assist their clients in protecting their reputation, keeping them away from the news headlines exposing security breaches and saving them from a devastating financial loss.
Their aim is to guide clients in making decisions regarding the non-compliance exposures, major thefts and asset adjustments. Experts are there who have years and years of experience along with the boundless research capabilities. They're fast with the risk identification and coming up with the best solutions including reduced costs and increase in ROI. CloudeAssurance, Inc. is the software division of eFortresses, Inc. functioning via SaaS model for a better security rating.
To Sign up for a CloudeAssurance free Trial, visit http://www.CloudeAssurance.com