Bluehost Incorporates CloudFlare into Services
2 min read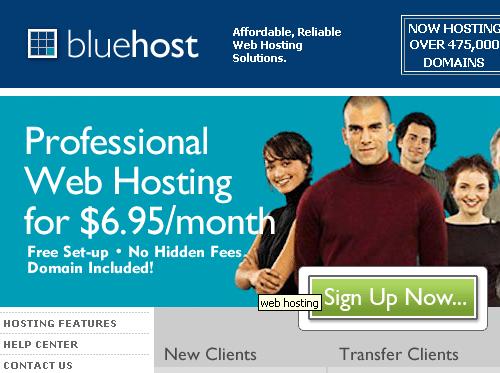 CloudFlare renowned for being the world's premier content distribution networks has partnered with Bluehost. This partnership would make Bluehost services available to its customers instantly.
In order to make the CloudFlare reachable for users, irrespective of their expertise, Bluehost ensures to provide direct integration from every account. It's simply a matter of user selecting CloudFlare from their account and selecting which website they want spruced up by it.
"We're excited to work with BlueHost to bring CloudFlare to their millions of customers," declared CloudFlare co-founder and CEO, Matthew Prince. "It couldn't be easier; any BlueHost customer can make their site even faster and add an additional layer of security with just a few clicks from their hosting control panel."
CloudFlare operates by making copies of the content and information and uploading them to servers placed around the world. This enhances website performance by ten folds such as speeding up load times, curtailing spam, blocking malicious code and putting a stop to software programs which waste precious resources like bandwidth.
"We're always striving to find the best tools in the world and then build them into our system so our clients can use them quickly and easily. CloudFlare is one of the best tools we've found to optimize a website. We're sure our customers will love it," declared Brian Sargent who works as Senior Project Manager.
CloudFlare has offered its basic version free of charge for all Bluehost customers. The free version has amazingly fast deployment and can be activated on any given website in minutes. People wanting access to advanced features like enhanced speed, spruced up security tools and frequently drawn data can opt for premium upgrade which costs only $14.99 per month.
If you have further queries regarding CloudFlare or Bluehost, visit http://www.bluehost.com/cloudflare.
About Bluehost
Bluehost is renowned for provision of shared hosting solutions and is famed for utmost and unparallel reliability. The company has a US based customer support center.