CloudLinux Uncovers LVE Manger Plugin With Improved Features
3 min read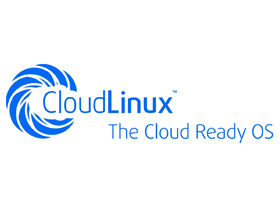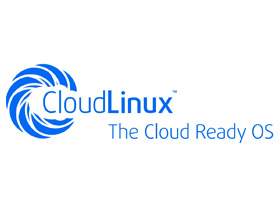 CloudLinux – manufacturers of Linux-based distribution system for shared web hosting – today disclosed the subsequent version of its CloudLinux LVE Manager Plugin. Companies using shared hosting may benefit from the plugin in terms of improved server stability and performance by keeping a check on customer usage and defining resource limits on a per-package basis, with added flexibility and ease in doing so.
Igor Seletskiy, CloudLinux Founder and CEO says "defining resource limits for shared hosting plans is the foundation of what CloudLinux does. We understand the importance of making this process painless for busy hosting providers, and the significance of a convenient control panel plugin. The latest version of the LVE Manager plugin includes new functionality such as per-package limits, allowing hosts to have even more control over their servers without increasing workloads."
Based on Linux, CloudLinux is an operating system that ideally fulfills all the requirements of shared web hosting providers. A shared hosting OS normally provides users with the required system resources on-demand. This, however, results in a compromise in services for other users if a single user requires huge amounts of CPU, RAM or IO because of higher traffic. CloudLinux's Lightweight Virtual Environment (LVE) has been created to exactly overcome this problem by separating shared user accounts. It also allows hosting companies to use a plugin compatible with cPanel, Parallels Plesk Panel, DirectAdmin, ISPmanager, and InterWorx in order to set highest restrictions on resources on a per-account basis. This most recent release of LVE Manager plugin enables hosting providers to put restrictions on a per-package basis, allowing them to offer tiered service plans using their private resource provisions. Another new feature offered by the plugin is allowing users to set limits on physical memory, disk IO and various other processes.
According to Seletskiy, "the more resources a host can control, the more customized their shared hosting services can be. By giving hosting companies as many options as possible and allowing them to limit a wider number of resource types, the new LVE Manager plugin helps guarantee that hosting companies can offer the plans that work best with their servers. We have heard from several customers who would like to set limits on a per-package basis, avoiding the manual process of creating limits for each individual customer. We are pleased to respond to what hosting companies need, and will continue to do so with every new version of the LVE Manager plugin. Of course, we have also worked hard to improve the existing features of the CloudLinux OS."
The LVE Manager plugin for CloudLinux features CPU limits, virtual memory limits and concurrent connection limits. This decreases the amount of time used up by hosting companies on administering LVE restrictions. Moreover, the enhanced charts and reporting make them better in appearance and more flexible, enabling hosting providers to have a quick overview of resource usage through easy-to-understand charts.
"We have always been committed to improving CloudLinux and helping hosting providers get the most from their systems," says Seletskiy. "With each new LVE Manager version, the functionality we give shared hosting providers becomes more advanced and more powerful. Just as we routinely update and patch the core CloudLinux OS, we will continue to bring new features to the LVE Manager plugin and refine the existing ones."
A remarkable operating system, CloudLinux takes shared hosting to new levels of stability and efficiency, enabling hosting companies to make accurate predictions regarding system usage, and control it effectively as a result. With advanced features along with the new LVE Manager plugin, CloudLinux presents an optimal and reliable shared hosting solution to its customers. For more information on CloudLinux, please visit http://www.cloudlinux.com.
About CloudLinux
Founded in 2009 to meet varied needs of web hosting providers, CloudLinux is based in Princeton, New Jersey, while its development team, consisting of experts in web hosting, is based in Donetsk, Ukraine. CloudLinux aims to provide the optimal operating system (OS) to meet a wide range of complex hosting needs, and enables web-hosting providers to deliver steady and reliable web hosting services to customers by isolating their accounts and allocating resources on an OS level. To learn more about CloudLinux, please visit http://www.cloudlinux.com.