Clouds are growing in Numbers and Flavors to Fulfill Changing Consumer's Needs
3 min read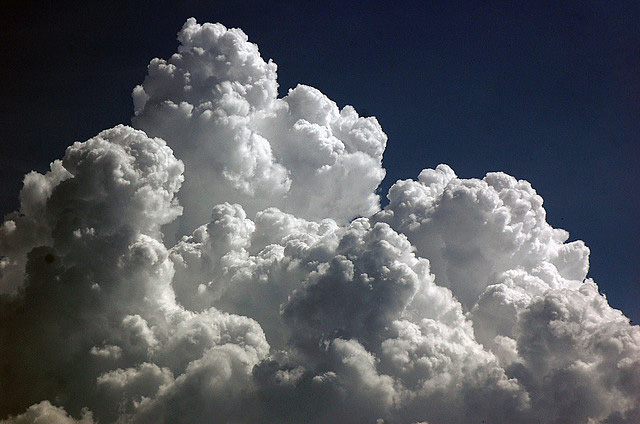 The cloud world is dominated by huge giants like Google and Amazon, but the things are changing, and the time is not far when businesses, big or small, will have a cloud suited to their own business needs.
Though the cloud space is mainly shared by massive technology giants, but still there is space or demand for not just few but millions of clouds. The future world seems more clouded with multi-cloud or hybrid-cloud where customers can customize the clouds as per their business needs. They will have a choice to use a cloud alone or in combination according to their choice, whether they are public clouds, private clouds, customized clouds, specialized clouds, local clouds, high-performance clouds, low-cost clouds, high-reliability clouds, technology-specific clouds or application-specific clouds. Thus, the clouds you aspire for will be available for you in millions of flavors, coming out from millions of locations.
Ever since Amazon stepped in to the realm of cloud technology, it discovered new skies for cloud to float and it would be wrong if we don't give credit to Amazon for unleashing the real potential of cloud. Amazon with its innovative cloud ideas like low-unit-cost, pay-for-what-you-use has introduced new possibilities in cloud technologies. Amazon cloud was basically developed to operate and manage Amazon.com and showed the world that their innovation will surely remain dominant in the years to come.
Does it mean bigger clouds will fade with time? Absolutely not. They will grow bigger and would serve multiple requirements of consumers. However, the requirements associated with the clouds are changing rapidly in contrast to the competency to serve them. Thus, consumers will switch to hybrid-cloud architectures by employing the exact cloud for exact task and this would result in lesser expenses, enhanced dependability and functioning.
The hybrid-clouds will be powered using open source cloud operating system, OpenStack. With its open cloud ecosystem, it will generate everything from open computing hardware to open source services like Hadoop and Cassandra. This is the real power of hybrid-clouds, where users have the opportunity to use cloud of their choice according to their needs.
The cloud has entered in our lives and is not just limited to big businesses. From an individual to businesses, the cloud technology is being adopted by all. Cloud consumers list include a vast variety of businesses ranging from small to big, such as healthcare, manufacturing, education and many more. All these are using cloud to meet the next stage of customer engagements in their businesses.
Today, the cloud space is mainly dominated by Amazon; it's working day and night to come up with new ideas and locations. But the question remains, can it serve the various and rapidly changing needs of consumers around the globe? Can it mean everything to everyone? Now following questions are creating multiple use-cases:
Does healthcare require a cloud in each and every hospital?
For optimal working, does databases require customized clouds?
To use an internal application, does Exxon require a private cloud?
To conveniently shift big files, does Hollywood require a local cloud?
For efficient graphics task, does the world require a GPU-optimized cloud?
These use-cases are just a few and a lot can be added in to the list. The world needs new clouds, millions of them for serving millions of needs.