Common Link Building Strategies You Can Do
3 min read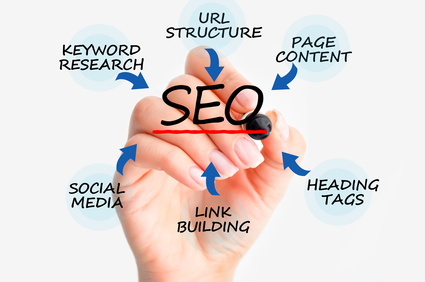 Link building attempt can be quite confusing, frustrating and time consuming. However, building enough link for our website is a necessity. We won't be able to reach high in search results if we are not familiar with link building. If there are more inbound links to our website, more people will be directed to our website. Black hat and dishonest SEO methods can be quite destructive. It is important that links come from relevant webpages. This should allow us to build online reputation. We should focus on keyword phrases that are the most relevant to our industry, brand, products and services. One of the most effective ways to attract inbound links is by creating and maintaining blogs. Blogs should allow us to engage readers.
When we write a blog, we should regularly post content that are directed to our products and brands. The more post we publish, the more likely we get backlinks to our website. Official company website is often designed as a nearly static brochure and it can be rarely updated. Blog is a different thing and people will look for latest information. When people are interested with our content, they will eventually link back to us. There are different types of content that we can make to make people interested. List-based articles are interesting for many people, because they can be read in chunks. People love to get something in bite-size packages, which can be handled very easily. In this case, we should make sure that list is highly relevant to our business and industry.
We should create a resource list on our website. If our resource list is highly interesting, people will link it. It means that we are able to attract more content. We should be able to get additional exposure for our brand. People will always come to our website, regardless of how the visit it for the first time. We should make sure that our web copy is really easy to understand. People will spread the world about our website and product. If people don't understandi anything in our website, they won't link any of our information. In this case, we should make sure that our content won't have grammatical and spelling errors. This will make sure that our website becomes more professional and it is seen as a reliable source.
The About Us section is a good way to inform people about our website and company. This is a good opportunity to ensure people that our website is trustworthy enough. Another way is to submit press releases and articles. Articles should become relevant and press releases should be sent out to journalists. Not many companies are able to deliver earth-shattering press releases that encourage people to link to them. In order to improve our reputation, we may join the local Better Business Bureau. Link baits are acceptable ways to gain links, as long as they are based on very interesting content, that make it irresistable for people to link to our website. If we do this, we should be able to move up in the rankings.