How Does iCloud Work On iPhone?
3 min read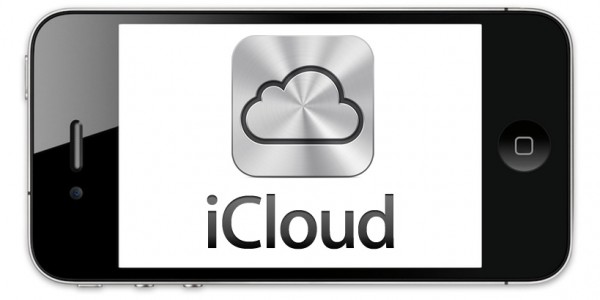 When Apple introduced iOS 5, iPhone owners got plenty of new features to enjoy, one of which was 'iCloud'. iCloud is a physical cloud space that allows users to save data up in the "clouds". Just like cloud web hosting where users' save their website data on remote cloud servers, the iCloud is Apple's cloud storing service. The prime advantage of iCloud is that users don't have to depend on the physical storage space of their iPhone as they can save all of their documents, files, music, videos, pictures and any other kind of data on the cloud without worrying about how much memory they are left with on their iPhone, iPad or iPod.
Apart from saving your data on the cloud space, through iCloud, you can also use your iTunes purchases on all of your iDevices. This means that once you purchase an application or mp3 from the iTunes, you will not have to worry about downloading the item and paying for it over and over again because iCloud will let you use the same purchase on all of your iDevices that run on the latest Apple software.
iCloud also lets users to freely sync their pictures from their Mac or desktop without plugging in their phone. Being able to access data that is on your computer directly on your iDevice is a big advantage as you will not have to plug your phone every time you want to sync something on your device. Additionally, once your data is synced, you can view it across all of your iDevices running on the latest iOS version through the iCloud.
There are some common questions that users have about the iCloud service, some of which are as follows:
What is the Difference between MobileMe And iCloud?
Apple previously offered the MobileMe service which was similar to the iCloud. However, the company has gotten rid of the service and now offers only iCloud having more advantages to users.
What does iCloud On iPhone Offer?
Through iCloud, iPhone owners can sync pretty much everything they want on their computers and iOS devices including calendars, emails, contacts and Safari bookmarks. iCloud also offers purchase management, mobile backup for Apple devices, document and media storage and location awareness
What is the Price of iCloud?
Apple offers basic 5GB iCloud space on iPhones and other iDevices. For many users, 5GB storage is considered ample. However, Apple also offers additional storage for those who want to upgrade. If you want to upgrade your storage, you will have to pay an annual fee.
5GB of free storage is plenty for most people. But if you need extra space, you can always buy additional storage.
| | |
| --- | --- |
| Additional Storage | Price |
| 10GB | $20/year 15GB total iCloud storage |
| 20GB | $40/year 25GB total iCloud storage |
| 50GB | $100/year 55GB total iCloud storage |
iCloud on iPhone offers extreme flexibility to users; they are also given the choice of syncing the documents and other files of their choice. iCloud offers great freedom for iPhone owners because through iCloud, they get additional storage capacity. While there are other applications such as Dropbox that allow you to have your own virtual cloud space on other devices, the iCloud is Apple's own offering that iPhone owners automatically get if their phone is running on iOS 5 or more..