HP's New Cloud Solution Offers Enhanced Enterprise Mobility
2 min read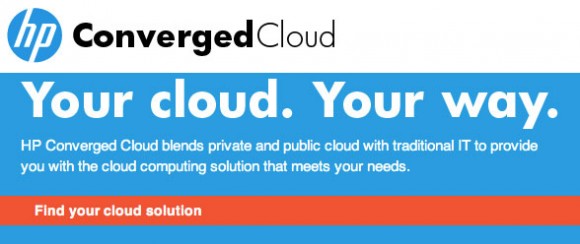 The cloud technology today is quickly moving ahead as businesses are shifted their operations from on-site premises to the cloud. Cloud companies are aiming to excel in offering real cloud services to their potential and existing customers, and that is why, they're coming up with innovative and efficient cloud solutions to effectively carry out the cloud activities such as cloud management and monitoring of resources to meet the expectation of their clients.
Hewlett-Packard (HP), an American IT company that offers tech products, technologies, software, solutions and services to consumers from small-to-medium businesses (SMBs) to huge enterprises, is aiming to make a meaningful impact on individuals, commerce, governments and societies.
HP declared recently a cloud-based management solution, HP Enterprise Cloud Services – Mobility, for its Enterprise Services that offers safe entry to applications and data from a mobile device, at anytime on the go. The new cloud solution is a component of HP Converged Cloud that provides technologies and services to enterprises for effective development, functioning and use of IT services.
For quick and flexible operation of cloud tools, HP's new cloud solution offers a secure access to applications, files storage and sharing across different mobile platforms, i.e. tablets and mobile phones. These tools are provided to IT organizations for setting up suitable security policies, and defining the application's access rules and controls to make company's resources, applications and records safe and secure.
Using the new cloud solution, users can safely download standard enterprise applications as well as upload files in the HP cloud, to make useful cooperation and synchronization of files between the cloud and the mobile devices. For both mobile devices and the cloud infrastructure, the data is encoded, while it is in transferring process and at rest.
The cloud solution also has the feature of organizing and arranging cloud-based file storages that vary in their scale (up and down). It also enables local storage of data supporting the sovereignty of data and conformity of requirements.
According to Pete Karolczak, senior vice president of HP Enterprise Services, for IT executives and owners, mobility at workplace will remain a major concern. "HP Enterprise Cloud Services – Mobility leverages HP's strong cloud portfolio by providing clients with a mobile service that provides the highest level of user experience and productivity while minimizing risk for IT," he added.
In HP Enterprise Cloud Services – Mobility the technologies of important engineering industry is integrated that includes Citrix and SAP solutions. To ease the deployment and continuing execution of operations, HP efficiently administers and maintains these technologies.
The new cloud solution, HP Enterprise Cloud Services – Mobility is accessible to enterprises across the globe. The new features are priced and parceled to convey a complete and flexible solution. Also, user-based pricing helps individuals with different mobile devices to benefit from the proposed cloud solution.
A premier organized by HP for its American clients will take place from June 11-13 in Las Vegas.