Cloud Giants Google and Amazon Initiate A Price War, Let's See Who Makes A Mark
2 min read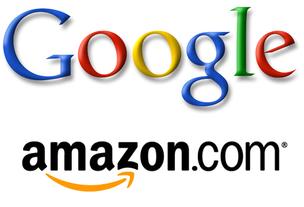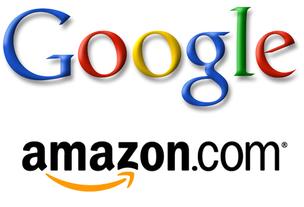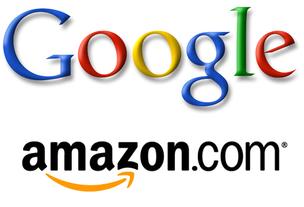 Competition between cloud vendors is getting intense day by day, visible across all cloud variants. Amazon and Google, major public cloud vendors are competing head-to-head and are launching improvements in their products and services to go beyond one's competitors. Although the race is long and the competition is tough both for Google and Amazon, recently the companies have offered price reductions in their cloud offerings. Even today monetary benefit plays an important role in attracting new buyers and customers, this point is being utilized by the big players in cloud business.
It was on April 4 when Google proclaimed a drop in cloud prices for its Compute Engine by 4 per cent. Apart from price cut offs, Google also removed beta tags from the Google Compute Engine (GCE) cloud service. In just a time span of 12 hours, Amazon also declared price reduction in cloud services by 26 per cent for its virtual machines, running Windows products on its cloud.
Although Amazon has announced several price reductions for its various cloud services before, this time Google has got a lead in cutting down prices of its Compute Engine service, which is only nine months old, for customers who will purchase Gold support package costing $400 per month.
Compute Engine, is an infrastructure-as-a-service (IaaS) product of Google that enables users to run Linux Virtual Machines (VM), outperforming some of Amazon's cloud services based on performance. In a blog post, company officials expressed their desire to promote Compute Engine platform among other companies. "One of our main goals in building Compute Engine is to enable a new generation of applications with direct access to the capabilities of Google's vast computing infrastructure," said Marc Cohen, Google's developer program engineer
Other than reduction in cloud price, Google has improved the management console of its Compute Engine by adding the ability to run virtual servers in Europe. It also enables boot-up from tenacious disk images and offers image transfer across different datacenters.
Now Google's Compute Engine virtual machine (GCE-VM) will cost $0.132 per hour, which was previously $0.138 per hour. Though Amazon's EC2 (Elastic Compute Cloud) instance costs $0.120 per hour, slightly less expensive than GCE's standard single-core VM packs, yet GCE holds more computing power as compared to AWS-VM. Both GCE-VM and AWS-VM offer memory and local storage of 3.75GB & 420GB and 1.75GB & 160GB respectively.
Apart from various price reduction offerings from Amazon for its different cloud services, i.e. Linux and databases in Amazon's cloud or Simple Storage Service (S3) earlier this week, Amazon has again come up with new reasonably priced deals.
Amazon, a competent infrastructure as a service (IaaS) provider has cut down prices of its Windows-based on-demand EC2 (Elastic Compute Cloud) instances this week. The new price of small VM running Windows OS is $0.091 per hour, which was previously $0.115 per hour. Amazon has also decreased the prices of other Windows VM types that include high memory for $0.51 per hour and high-CPU at $0.225 per hour.