Will Amazon Take On Dropbox After Introducing Sync App To Its Cloud Drive?
2 min read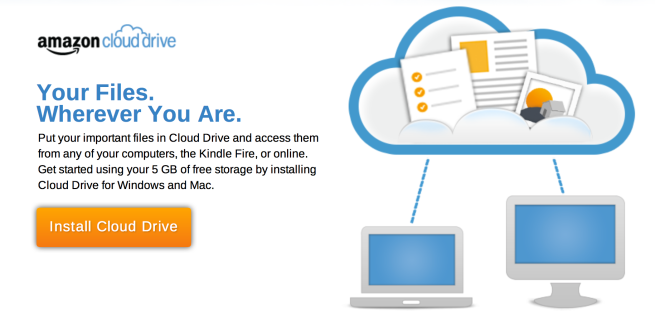 The start of a new month has brought Amazon, a major and most experienced cloud services provider, closer to par with a popular file hosting cloud storage service Dropbox. It was on Monday when Amazon added a new feature Sync app to its Cloud Drive service to enhance its usability. The new addition offers file synchronization across different platforms. After its addition in the Amazon's Cloud Drive service, it is now ready to compete head-to-head with its opponents Google, Microsoft, and Apple.
Amazon's Cloud Drive was launched two years ago to let users store music files that are purchased from Amazon Cloud Player. It creates a folder on Windows or Mac OS X PC and by default includes sub folders for images, video files and documents. The Cloud Drive wasn't really an alternate to Dropbox. Although it allowed users to upload other files, it didn't offer file synchronization at that time. However now, the limitation is no more.
According to Amazon's spokesperson, the new Cloud Drive Sync app is for Windows and Mac OS X 10.6, 10.7, and 10.8 users allowing them to access and store files simply in the Amazon Cloud through a folder on their PC.
Similar to various cloud files sync tools like Dropbox, Google Drive, or Microsoft's SkyDrive, this app also makes a folder on user's computer allowing synchronization of files saved in the folder and Amazon Cloud Drive. These files will be available and can be accessed from any device connected to the Amazon Cloud.
"The updated app makes it simple for users to put files in Cloud Drive and to access them from any of their computers, ensuring that they always have access to the latest version of their files from home and on the road."
Java is a prerequisite for the new added app to run properly. On Mac, if the application is run without Java, you will receive a prompt message to install Java runtime. While for Windows, the app has come up with an embedded Java runtime.
For the time being, the new file sync feature is for desktops only, with no mobile app available at the moment. Although in Cloud Drive, an Android photo storage app is there that lets users to send photos from the Android app to the Cloud Drive, but since February 1, it hasn't been updated. According to Amazon, it has no plans at present to bring the file sync app to mobile platforms as Dropbox, Google Drive, and SkyDrive are already entertaining the mobile technology.
The Amazon Cloud Drive usually starts with 5GB of storage free of cost, and gives more storage with a buying option. Dropbox offers a free 2GB of storage while Google Drive and SkyDrive provide 5GB and 7GB respectively. Although Amazon is trying to compete with Dropbox, still there's a lot to catch up with.