Quality Assurance For Customer Experience: Creating Benchmark Technologies
5 min read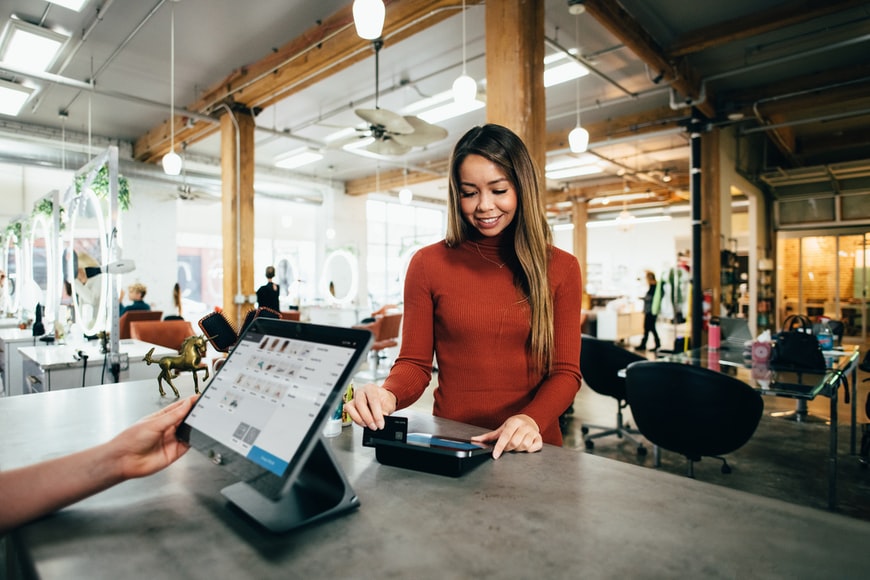 Over the years, brands across the globe have started to work on the notion of customer experience, irrespective of the industry. Especially, when present day customers have turned to be more informed than ever, exposing any digital product or service demand a conscious effort made on meeting CX benchmarks.  
Talking about the statistics, 25% of brands are predicted to achieve statistically significant advances in CX quality in 2021. The numbers call for a greater need of creating emotional connections with end users by offering them a frictionless experience as a standard.  
However, the only way to deliver a pleasing customer experience needs an honest and dedicated effort towards Quality Assurance (QA). QA not only helps to create products that are rich in quality but helps organizations to foster rapid deployment in the fast-paced market without compromising on quality, deadlines, and budget. In short, QA is essential for customer experience.  
And just in case, you are still wondering how QA complements customer experience? In this blog, we will try to highlight a few factors that can define the importance of QA in reaching the user satisfaction goals while delivering excellence for all possible interactions.  
Let's begin! 
Significance Of QA In Creating CX
When it comes to CX initiatives, the QA testers always aim at creating a pleasing user journey by working on all things surrounding functionality and design. Since quality is not restricted to functionality, meeting all the goals of design responsiveness involves the effective use of usability testing practices.  
Right from functionality to usability, performance, and overall GUI of the product, testers work on error handling and streamlining the user flows. In a result, the products delivered to the market are made capable enough to create a feeling of satisfaction and entice customers to stick with a product or service.  
The concept of QA is quite relatable for all of us. Consider a recent website you landed while browsing that brought you confusing navigation and inappropriate text layout that interfered with the functionality. How likely will you return to that particular website? Probably never.  
Thus, QA helps you to cut off all such flaws and yield customer loyalty by working on everything that concerns customers. This includes everything from security, design, features, performance, and anything that encourages the customer experience.  
Quality Assurance Best Practices For Customer Experience
Collaboration 
The first thing that organizations creating technology needs to work on is understanding that quality is the responsibility of all. It means the product you create should only be developed with an effective effort from stakeholders throughout the software development lifecycle. The process may even demand overcoming the legacy practices like end-of-cycle testing but to expand beyond the traditional approach where designers, developers, testers, and other executives are all part of the test process.  
Such an approach could add value to the overall QA efforts such as unit testing, functionality testing, usability testing, performance testing, and all other tests that are necessary to create a highly competitive and user-oriented software, website, or application. Besides, a collaborative approach made towards improving the customer satisfaction score holds more potential to create technology that can generate revenue and meet business objectives. 
Communication 
No collaboration could get successful when a team lacks in communication. Therefore, the second most significant factor that QA teams need to practice is enhanced communication. Especially, when every organization these days aim to enroll agile framework into their development process, it is vital to maintain stable communication between team members at all the time.  
However, achieving such a level of communication needs you to partner with developers, business teams, and product experts throughout to ensure no CX goals are missed. Besides, the flow of communication could be extended to all the technical and non-technical people associated with the project to ensure high-quality deliveries that are made to create a pleasing user experience.  
Thoroughness 
Last but very important, the teams working on the QA process have to ascertain the thoroughness of the process. It is not only necessary to advocate the day-to-day quality of the products but to foster end-to-end testing. Moreover, the practice could help drive discipline to the process while giving a balance on design, functionality, and usability testing. Some of the most important factors that QA engineers need to work on their way to foster QA for CX include: 
To effectively check and create product requirements or specifications. 

 

To analyze the provided design assets

 

To involve developers, business analysts, project managers, and designers

 

Define test plans and test cases with attention to detail

 

To use automation for reducing the overall test efforts and bring down the time to work on regression tests

 

To keep a check on test cases (manual and automated both)

 

Early bug detection and reporting

 

To run regression tests frequently

 

To advocate quality for most minor cosmetic defects and low-priority fixes

 

To closely watch product even after delivery and deployment to ensure continuous improvement on CX.

 
The Crux: Customer Focus As An Ultimate Goal 
To achieve a product that is called perfect is never an achievable benchmark. Though testers and developers may try to attain all the defined requirements related to features and functionality on a product, Perfection is still a subjective concept. Especially, when the market is flooded with thousands of new products creating something that satisfies users can get overwhelming.  
Nevertheless, it is the effort made by developers, business analysts, and QA engineers that defines the success of a product. And any product that needs to meet success benchmarks have to offer a pleasing customer experience. After all, there is always a scope for improvement even when you have fixed all the errors.  
All in all, the only way to cut off any CX complications is to work on understanding the requirements of the end-users. Furthermore, a collaborative effort made on quality assurance services, especially usability testing services could help create the most delightful experience. Also, a dedicated effort made on QA is the only thing that could help meet customer standards of quality while delivering frictionless solutions and nurturing brand loyalty.