Some Great Features Of Cloud Security Cameras
3 min read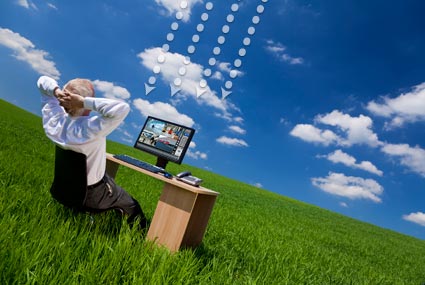 Wondering what your kids might be doing back home while you are working your brains off in office or if your belongings are safe from your maids? Well, cloud security cameras can be the solution to your problems.
Keeping surveillance of some sort seems to be inevitable at time, especially when you're living in a dangerous neighborhood where you always have to beware of the burglars. However, keeping an eye on the burglars is not the only thing you would need from security cameras. Sometimes, you just need to keep a strict check on your kids and want to know what they do behind your backs or may be to see what your pets do when you aren't home. Cloud security cameras have resolved these issues to a great extent, predominantly because, unlike the usual webcams these cameras employ web portal for monitoring and hence it lets you get access to whatever the camera records even from your smartphones. While it offers such convenience there is a downside to it as well; the video quality! You'll have to compromise on the video quality.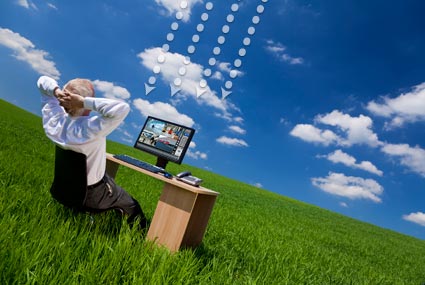 Now there is a myriad of features offered by a variety of cloud security cameras available. An overview of some of the cloud security cameras is given below to help you make a choice easily. These are; the D-Link Day/Night Network Cloud Camera (DCS-932L), the Dropcam HD, the Logitech Alert 750n Indoor Master System, the Netgear VueZone Video Monitoring System and the Samsung SNH-1011 IP SmartCam.
Features:
Almost all the cameras mentioned above provide wireless connectivity except for the Logitech 750n which requires electric wiring for sending signals to the base which eventually will connect it to the router. Most of the cloud based cameras use web portal and hence, let you get remote access via your smartphones but there still are a few that need a PC for configuration.
Aside from this, almost all of these offer various applications for Android and iPad (except Samsung) and iOS mobiles. These applications actually help you get video feeds and allow you to take pictures of whatever you watch at a particular moment. Moreover, they offer hardware for mounting cameras as well, and they boast to have night vision feature, making it ultra useful to keep a watch on things even in dim or no light.
Motion detection is another feature these cameras offer; you can choose a sensitivity level that suits you. Interesting part is that a few of these cameras come with microphone and speaker, which let you talk directly to your kids or the intruder.
As these cameras offer Web Portal, they function somewhat in a similar fashion as CCTVs and a few retailers make it possible for you to see several cameras stream all at once on one screen, how cool and convenient! However, bear it in mind that lots of cameras, though are possible to install, can overwhelm or reduce the efficiency of your router to a great extent. A few of these cloud based cameras record videos as well on a microSD card.
The cloud based cameras allow you to store data in the cloud. You're normally supposed to pay a subscription fee for enjoying this service but Samsung lets you upload images and videos via SmartCam to your Picasa or YouTube account promptly. These cameras need user account and password however, in the absence of two way authentication, it has its share of problems.