Symform Unites With Cloud Security Alliance For Secure Cloud Computing
3 min read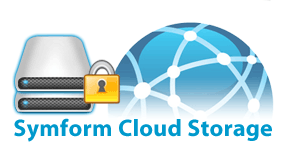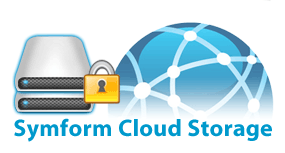 Symform, an innovative and revolutionary Global Cloud Storage Network has recently joined hands with Cloud Security Alliance (CSA). The decision was taken in order to provide safe cloud computing service environment to their clients. CSA is a non-profit organization aiming to promote research to deliver and educate about exercising a secure environment for cloud computing services.
"At Symform, protecting and preserving our customers' data is the top priority," said Margaret Dawson, vice president of product management and marketing at Symform. "Our management team has deep roots in cloud security, and we look forward to helping the CSA achieve its mission and collaborating with like-minded leaders to help drive the future of cloud security."
Among the first distributed network of cloud storage; Symform is devoted to team up with other networks for addressing security concerns, initiating cloud standards and working on developing the cloud computing norms. It is an extended devotion of the company that it has joined hands with CSA for ensuring its security commitments and provide better and safe cloud services from its platform. CSA has announced its first ever certification for secure cloud computing, which has been designed to ensure that IT personnel are well-equipped with the security standards and aware of all the expected threats to the cloud environment.
Symform is now SSAE 16 certified and embraces two patents for its global cloud storage network architecture and technology. The company holds strong control encryption and security processes, in order to improve data protection beyond the traditional cloud services.
"Symform's deep expertise in security will be a valuable addition to our organization as companies increasingly look to the cloud and distributed approaches to manage and protect their data," said Jim Reavis, executive director at the CSA. Expected   "Together with other CSA members, Symform will play a key role in both the advancement and implementation of cloud security initiatives and best practices."
The company has taken itself to a level, where it conducts regular market researches to know the market development and build its market plan, keeping in view the advancements it can offer to its clients. Alike CSA, the company also conducts studies in order to ensure and bring a safe cloud service environment. Symform also involves the industry specialists and business users to take advantage from their precious experiences and suggestions in coming up with new products. Recent research which is being conducted by Symform, yet again demonstrates the company's commitment towards safe cloud computing service. The research has involved relevant professionals for making it worthy and the results will be shared with them, before making them public. Moreover, Symform is building the world's largest virtual data center using the existing Internet infrastructure.
A major concern for most enterprises before joining cloud services is the security of data. If the cloud is to become a viable platform; both at individual as well as enterprise level, it has to be secure. Cloud service providers and users need to be working to ensure that operations are protected and in compliance with the rules and regulations. Certification by CSA is a positive initiative and can prove to be supportive in ensuring the safe cloud computing services. Hence, the cloud providers still have to prove that they can fully protect data in a cloud environment. Companies providing cloud services should take this certification as a requirement to make sure they have a solid baseline to understand the secure data and application services in the cloud.