The Best Way to Connect with Cloud Computing for Disaster Recovery
3 min read
As an effective solution for my business, hosting applications on the cloud continues to work well for many reasons, with the most significant one being they offer a hard data center with backup power sources. They provide large organization capabilities that my company simply cannot afford to purchase. As a pay-per-use service, we are guaranteed continuous availability. We selected the ideal cloud computing service company once we evaluated the risk, determined our requirements, and understood our options, to find the best cloud solutions.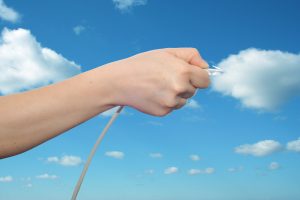 Evaluating the Risks
For disaster recovery, the risks are often considered on a scale of probability that can often be characterized as three specific groups that include site disaster, area disaster and regional disaster. Whether the risks involve broken pipes, power outages, tornadoes, hurricanes, floods, terrorist attacks, or pandemics, having the ability to evaluate the risks helps determine the best solutions for disaster recovery.
Determining Requirements
After our company had completed a full evaluation of all our disaster risks, it was important to classify each recovery requirement in the full context of recovery point objective and recovery time objective.
RPO (Recovery Point Objective) – Recovery point objective is exactly how much data loss our company is able to tolerate should a problem arise. It is usually rated from immediate need to a specific-timed need.
RTO (Recovery Time Objective) – Recovery time objective is the determination of how long it will take to make the application fully functional again with completely recovered data.
Our determinations were made on the total cost of our company downtime including loss of both revenue and employee productivity. For many businesses, it might also involve the amount of customer goodwill that is lost, along with damage to the company's reputation.
Understanding Disaster Recovery Options
Based on the companies we were considering, each one offered their own options for disaster recovery which included on-site storage, and backup to tape. Other options included a fully synced data replication from site to site.
Auditing Cloud Providers
Before we selected the ideal candidate for our cloud computing requirements, we evaluated their auditing cloud providers. This helped us understand the documentation of all their protection strategies and how they would best handle disaster recovery. It was based on location, their datacenter hardening features, and disaster recovery contingencies (including power grid issues), along with problems with terrorist, seaports, airports and others.
Implementing and Managing Your Disaster Recovery Solution
We recognized early that as our company grows, so would the need for enhancements to our data recovery solutions. We selected the best provider that can easily institute an evolving process. We selected the one that could ensure that every system they operated could perform properly and as promised.
We never passively considered the benefits and advantages of the cloud-hosting provider we ultimately selected. Our decision was based on their ability to address every disaster recovery contingency we required.
Author Bio: Deney Dentel is the CEO at Nordisk Systems, Inc. Nordisk Systems is the only local IBM Premier Business Partner based in the Pacific Northwest, specialized in all IT solutions  including cloud computing services, disaster recovery, servers manged service, storage and virtualization.