The Current Situation of Cloud Computing In China
3 min read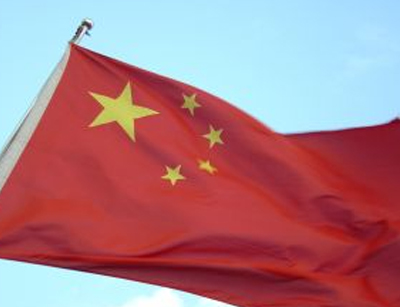 China has experienced rapid growth in cloud computing over the last few years. With almost 3% of the global market share that reached $90 billion by 2011, China has an impressive annual growth rate of 40%, as estimated by the analyst firm Gartner.
CCID Consulting's Cloud Computing Strategy Research Report estimates the growth of China's cloud computing market to be at 17.4b CNY (US$18.6b) in 2013, up from16.7bn CNY (US$2.62b) in 2010, which is expected to reach 1 trillion CNY by 2015. Their CAGR (Compound Annual Growth Rate) also measures at an impressive 91.5%.
The Chinese government will be responsible for China's growth in Cloud computing, which includes their recent National Cloud Computing Industry Development Plan that will be put into effect within the coming months. The supposed "China Cloud" will include a number of cloud strategies, their development, fundamental tasks and a technology plan for the industry from 2011 to 2015.
China's Ministry of Industry and Information Technology is also promoting cloud services through development guidelines and plans. Apart from that, China has qualified for the National Financial Support Program for Cloud computing Demonstration Projects, ranking among the first five cities to rake in 1.5bn CNY for cloud computing projects.
China aims to launch 10 cloud-computing projects over the next 3 years, which will increase its cloud computing market share up to 200bn CNY with a target market of 10m users and revenues of 5bn CNY.
Pioneer Users of Cloud in China
Cloud computing in China will be first used by government, telecommunication, education, finance, petrochemical, petroleum, and electricity sectors, even though it is mainly directed at the public sector owing to its numerous benefits for companies and citizens.
Chinese Telecommunication Companies
China's telecommunication giants, i.e. China Unicorn, China Telecom, and China Mobile are actively promoting cloud services in the country, because they themselves gain a lot, out of cloud computing. These giants are offering various cloud services in an attempt to gain the biggest share in cloud computing market, including cloud hosting, cloud storage and elastic computing etc.
Role of IT Companies
Local IT companies such as Baidu and Ali Cloud Computing play an important role in this industry, developing cloud computing apps and infrastructure. Baidu has put up data centers all over the country to store and process data, facilitate high performance computing as well as enable redundant service platforms, and provides free cloud services to consumers.
Baidu joined the Cloud Computing Standard Committee of the Ministry of Industry and Information Technology, which aims to develop standards of cloud computing and is working on 2 R&D projects with the Ministry of Science.
Ali Cloud also had put up their E-business cloud computing data center in April 2009, and is one of the pioneers in cloud technology, providing various cloud-related services including the first cloud-based email box and cloud storage.
Role of MNCs
Cloud computing also appeals to multinational corporations, for example Intel, which owes its investment of over 10m CNY in Beijing's ZZNode Technology Co. to the benefits yielded form cloud computing.
In this regard, another big company, American Eucalyptus Systems, has initiated an R&D laboratory for cloud computing products and services in collaboration with the 32nd institute of China Electronics Technology Group.
How can China Benefit from Cloud Computing?
Cloud services are expected to improve the overall efficiency of the society by improving resource allocation in different sectors, and are likely to be implemented by even more sectors in near future, as predicted by Mr. Yang of the Ministry of Industry and Information Technology. The only challenge they face is the decision of handing over the responsibility of building cloud infrastructure, i.e. who should do it to ensure maximum security and dependability.