Web Testing Types For Businesses to Survive
6 min read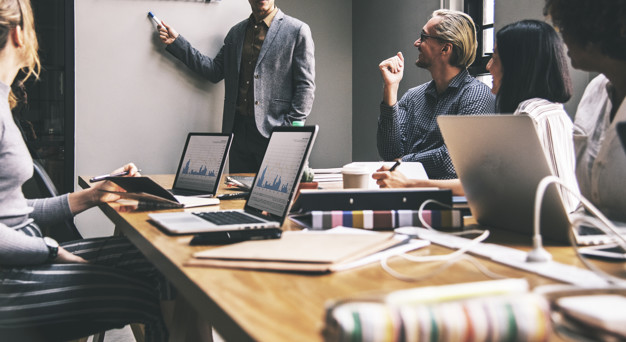 In the digital world, having a website is essential for any business because it allows you to accomplish different marketing strategies to experience huge business growth.  
Moreover, your website is the best platform, where you can showcase any product and service and make it effortless for your customers to know about your brand.  
With a website, you can allow your customers to reach you anywhere and anytime, which means you can show a 24/7 online presence through your website. Also, some of the numerous fruitful benefits of having a website are as follow: 
A website gives you a quick and easy way to communicate information between buyers and sellers.  

 

You can sell anything to your customers, and easy to reduce the need of using "brick-and-mortar" stores that require a huge cost due to the involvement of rental, utilities, staff wages, etc. 

 

Anyone can access your website from all parts of the world, which means you will be able to find new potential customers.  

 
All in all, you can create a WOW statement with your website. However, testing is vital to ensure that your website will work smoothly, and it will help you stay ahead of your competitors.  
Moreover, businesses all over the world perform rigorous web application testing from the web testing company because it gives assurance to test the website for functionality, usability, security, performance, and compatibility. Plus, it ensures to make the website bug-free before its launch to the market.
If you are a person who's just started a career in software testing, you should understand the concept of web testing today because your organizations will ask you to perform this type of test whenever they receive any new website project from industries.  
However, whether you are a startup or large-scale organization, understanding the different types of website testing is necessary if you want to make your website successful and give your users the best website experience.   
In this article, we will read what web testing is and several web testing types that you can get while getting tested your website from any web testing company.   
What is Web Testing? 
Web Testing is similar to the software testing practice that companies do to test web applications for potential bugs. In this testing, a website is checked by using different testing techniques based on the website requirements.  
Furthermore, it is a complete testing of web-based applications conducts by the web testing company to make your website worthy for real-time users.   
By acquiring website testing solutions  from a reputed company, one can make sure that the web-based system will perform nicely and easily understand by real-time users.  
Further, checking the UI design and functionality is essential for website testing, or you can understand these two factors play a central role in improving the quality of your website.   
Keep in mind; your website should be tested thoroughly from end to end before it goes live. Otherwise, it would be challenging for your end-users to accept your website.    
Types of Web Testing | Different Web Testing Services Explained  
Functionality Testing  
Half of the success of a website depends on how well your website can perform. Whatever the features or functions you include in your website, it doesn't matter until they don't work smoothly, without any errors or bugs.    
From web pages, database connections, forms to call-to-action, every single function on the website should be seamlessly worked since no customer likes to stay on a poor-quality website. Therefore, all the bugs or functional bottlenecks should be removed in functional testing. Otherwise, your users will take a few seconds to leave your website with bad comments or negative reviews.   
While buying a functional testing service from the web testing company, you must optimize your website for search engines as it allows your site to rank higher and make it easy for your targeted customers to locate your brand.   
Besides, it would be great to validate all the fields present in the form. For example, HTML/CSS validations are necessary to run the front-end accurately.  
Other than this, you can conduct cookies testing to deliver the best user experience to your customers. Additionally, anything that acts as a function of the website should be tested to ensure that site will easy to use and understand by your end-users.  
Into the bargain, this type of testing includes several test parameters from User Interface, Database Testing, API Testing, Security Testing, Client & Server Testing, including basic website's functionalities to ensure that all the requirements should be met. Also, the site or software should work as expected.  
Usability Testing  
While choosing website testing solutions from the company, you must get a usability test for your website because its purpose is to make your application effective and user-friendly. Also, you must follow all the web standards and global conventions while developing a web application. Consequently, the website User Interface should comply with the required standards.   
In addition, Usability Testing has now become an integral part of any web-based project. From testers to independent software testing, companies can carry out this type of test to make the site suitable for the targeted audience.  
Factors that you need to test in usability testing are as follow:  
Test the Navigation – From buttons, menus, links to any other navigational elements on your site should be consistent and easily visible on all web pages.  

 

Test the Content – There should be no grammatical or spelling errors in your published website's content. Similarly, images should be present in "alt" text.  

 
Web UI Testing  
One of the most crucial interfaces in a web application is Web Server & Application Server Interface and Database Server Interface that you should check while taking web UI testing service from the software testing company.   
Just keep in mind, the purpose of Web UI testing is to ensure that all the individual components in your web application will connect appropriately.   
During the test, you should check whether the interaction between these servers is appropriately executed or not. If you've found any interaction issues in your website, you should fix them from the team you hire for your web testing project.   
Compatibility Testing  
Various types of web testing services are available in the market, but knowing the importance of Compatibility Testing is necessary to assure that your website will support a maximum of internet browsers, mobile devices, operating systems, and printing options.   
Additionally, the rendering of web elements like text fields and buttons changes should be accurate.   
Otherwise, your website will never work fine for various combinations of operating systems such as Windows, Mac, Linux, and Browsers such as Internet Explorer, Firefox, Safari, etc.   
Performance Testing  
Performance testing is one of the critical web testing types that assure that your site will work under all loads. For this, you must conduct a load test to determine the behavior of your application, and you must check how it behaves under normal and peak loads.   
Similarly, Stress Testing is also necessary to see where your website breaks when pushed to beyond normal loads at peak time. Aside from that, always use the best optimization techniques because they can help you reduce load times.   
Moreover, if crash issues occur in your website due to peak load, then you must know how to recover the site from such events. On the whole, performance testing aims to check the performance of your website under different scenarios. Stress Testing, Load Testing, and scalability Testing are the most important types of Performance Testing that you can consider according to your site's performance conditions.   
Security Testing  
Security testing is imperative for mostly all business-based websites, mainly if they contain sensitive customer information like debit cards or credit cards.   
In this test, you must take care of whether your website is redirected to encrypted SSL pages or not. Also, you should ensure that restricted files will not be downloaded without appropriate access.   
On the other hand, there are numerous types of security testing from Captcha Testing, Vulnerability Scanning, Risk Assessment, Pen Testing, Security Scanning, Security Auditing, Ethical Hacking, and Posture Assessment test that you can perform in order to make your site completely safe and defect-free.  
Conclusion  
Well, these are some popular types of web testing that you can consider while purchasing web testing services from any software testing company. With the exception of this, there are two ways to operate a web test. One is manual-based testing, and another best way is to run the web testing using automation testing tools.
Based on your website requirements, budget, and time, you can perform any kind of test while seeking support from the best web testing company. Yet, make sure the company should have domain expertise, relevant skills, and experience to satisfy your unique project's needs and expectations.