Zuora, VCE and CTEX Unify on Cloud
2 min read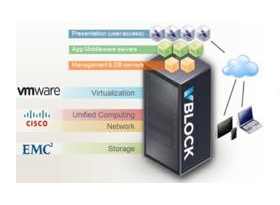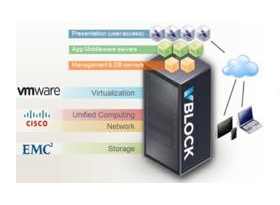 Zuora, VCE and Curacao Technology Exchange (CTEX), have unified for a project which is aimed for September 2012. CTEX, which is developing the latest Tier-IV designed date centers, will introduce a very unique portfolio of 'infrastructure as a service' (IAAS), 'backup as a service' (BAAS), and 'software as a service' (SAAS) for the Caribbean and Latin American markets. The two services that will be launched in the targeted markets will be HyperCloud_Express(sm) and HyperCloud Enterprise (sm).
CTEX's HyperCloud(sm) services will be powered further by Zuora's commerce platform to manage global transactions and settlements and billing. VCE's Vblock™ is a platform that will maintain and integrate computing, storage, network, virtualization and will manage components from trusted vendors ( VMware, EMC, Cisco) for providing a global top class computing infrastructure.
The cloud services provided by CTEX will be available through the company's Tier-IV designed data centers in Curacao. These centers will be adjoined with the world through sever submarine cable system which will provide quality service throughout the world for international clients. This service will provide companies globally with a secure Cloud environment. The company will also offer a multi-lingual appstore for software services. To use these services, the businesses will have to subscribe to the CTEX and will be availed on demand. Customers will only have to pay for the used capacity, reducing the clients overall technology expenditure. Their data will be secure as the company provides cloud data back up and desktop virtualization.
"We want to provide customers with the most secure, scalable manageable cloud solutions in the region in either a private, public or hybrid model. We also want to bring to market a unified computing infrastructure that removes the guess work associated with configuring a private customer date center", says Anthony de Lima, Chairman and CEO of CTEX.
"CTEX's HyperCloud(sm) services will be further powered by Zuora's subscription commerce platform. Zuora's platform enables CTEX to provide rapid subscription and provisioning services to its customers and maintain a dynamic pricing catalog to create any type of pricing plan, bundle, promotion or offer to drive new customer acquisition", says Brian Bell, Chief Marketing Officer, Zuora.
"With CTEX's HyperCloud(sm) services based on VCE technology, customers in the region will be able to leverage the same high level of cloud computing services available in North America and Europe", says Leon Taiman, Regional Vice President for VCE.
The first data center is being built on top of a mountain in Curacao, 60 meters above sea-level. 'CU-1' is the first of four 52,000 square feet high density data centers. Curao offers excellent business benefits, with zero import duties on equipment, and just 2% profit tax for international companies. Curacao is included in the Dutch Kingdom. With workforce of multi-spoken languages, it is the ideal location as a gateway to the world.