5 Ways Cloud Computing May Already Be a Part of Your Life,Without Your Knowledge
2 min read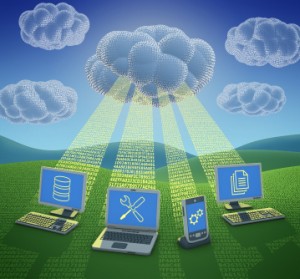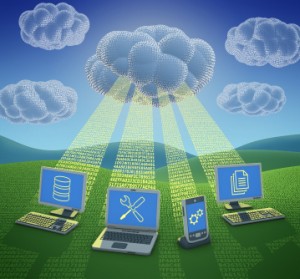 Many of us come across the term 'cloud computing' from time to time; for example in IT, business news or articles etc. Yet if asked to define it, most of us would be unable to do so, as we don't quite grasp the concept of it. Till a few years back, terms like 'server', 'blog' and 'hosting' used to stir confusion among the early and everyday users of web. In the same way, 'cloud computing' is still vague for the majority and holds a certain degree of ambiguity. There is, however, a strong possibility that cloud computing may already be a big part of your life, and that too without your knowledge. Whether it's your home or office, cloud computing has become a reality you'd have to accept sooner or later.
Here are 5 ways in which you might be using cloud:
Offsite Server Access
If you have your own website – personal or professional – then a cloud-based server is most definitely what you are using to host it. Cloud-based servers eliminate the need for numerous servers to host a website, and enable access from anywhere via a device that has a working internet connection.
Offsite Storage of Data
Offsite data storage is similar to offsite server access, allowing users to store their data on the cloud instead of on physical or portable devices, such as a USB stick or hard drive. Cloud-based storage is used in case you upload a document or photos on the web, allowing you to access these files remotely.
Keeping Data and Information Secure
Small-scale businesses usually lack the funds or resources to hire full-time Information Security experts. Thus, to keep their data safe from security threats, these firms resort to remote security services' providers, which provide their services in combination with server and storage plans of large hosting companies. In this case, these small firms are using cloud to keep their data secure, as they cannot afford to set up a dedicated IT department for this purpose.
Remote Access to Desktop
Cloud has also made possible remote desktop access. This means that if you have an important file or presentation on your home PC, but need to access it urgently in the workplace, then cloud saves the day! With a device that has web enabled on it, users can access their files kept on a physical device in another location through cloud.
Ease of Collaboration
Individuals working together in groups often find it a hassle to exchange e-mails among the group members, resulting in muddle and confusion. With the help of cloud-based solutions that facilitate collaboration – e.g. Google Docs or Apple's iCloud – each user can access and modify documents without having to e-mail them back and forth. These documents reside on the cloud and allow access by multiple users at a time so that they do not have to mail them to each other all the time.