AMD Enters into Cloud Gaming Technology
2 min read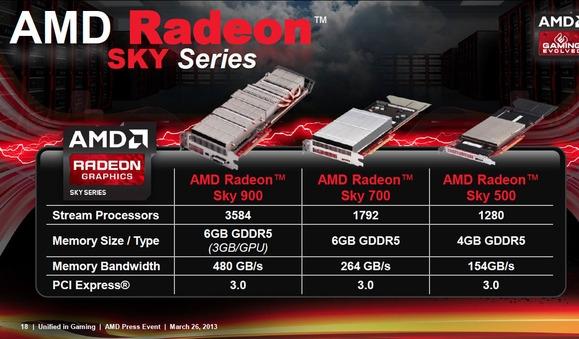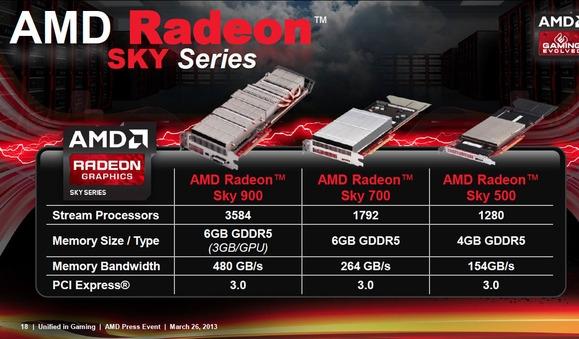 The well-known and best developer of graphics processors and chipsets, Advanced Micro Devices (AMD) has announced that the company is making a new push into the cloud gaming business by providing its graphics processing technology to cloud gaming service providers.
In a press conference held in San Francisco, the chip designer disclosed that by partnering with companies offering cloud gaming services, it will now be offering its assistance to cloud gaming servers. The company announced its Sky series of Radeon graphics computing cards designed to deploy in cloud rendering environments.
Unlike its competitor Nvidia, which launched its cloud-based gaming hardware earlier this year at  Consumer Electronics Show (CES) 2013, AMD has adopted a partnership approach, where it will offer its technology to companies working to provide cloud gaming services. Partner companies will also have the right to deploy services to the target market.
Apart from partnering with cloud gaming service providers, AMD's Radeon Sky series is intended for cloud gaming technology. The Radeon Sky cards are developed using AMD's Graphics Core Next (GCN) architecture and employ AMD's RapidFire technology to "enable highly efficient and responsive game streaming."
The three newly proposed Sky series cards are: AMD Radeon Sky 900, AMD Radeon Sky 700 and AMD Radeon Sky 500. All three enterprise grade cards will go into production by the second quarter of 2013.
AMD's Radeon Sky 500 will incorporate 1,280 stream processors along with 4GB of GDDR5 memory and a memory bandwidth of 154GB per second. It will be used as a single slot card.
AMD's Radeon Sky 700 and Radeon Sky 900 will operate on one and two Tahiti GPUs integrating 1,792 and 3,584 stream processors respectively with both having 6GB of GDDR5 memory, while each GPU in the Radeon Sky 900 can access 3GB only. The memory bandwidth for each will be 264GB/s and 480GB/s.
According to AMD, the Radeon Sky's capability will lessen delays and offer better gaming quality to CiiNOW, one of the companies with which AMD is partnering with. Other enterprises AMD is looking forward to collaborate are: Otoy, Ubitus and G-Cluster Global that are already providing cloud-based gaming services which "deliver world-class content experience to millions of gamers, whether it's through PCs, tablets, Smart TVs or mobile devices". G-cluser Global is already employing the Radeon Sky GPUs to offer games such as Konami's Pro Evolution Soccer 2013 to its customers in France.
The two pillars of chip designing industry, AMD and Nvidia have proclaimed that the new cloud-based technology is a huge growing market as the rendering services use momentous computing resources. Organizations like AMD and Nvidia that offer rendering hardware like GPUs are most likely to see a rapid increase in sales as many thin-client devices like smartphones, tablets and televisions use and connect with such services.