Asia Web Services Takes a New Approach By Introducing Cloud Solution
2 min read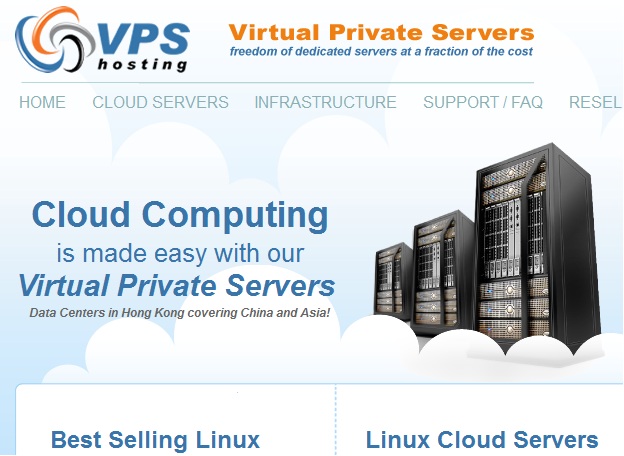 Asia Web Services (www.vpshosting.com.hk), a leader in providing cloud hosting services with headquarters in Hong Kong, has introduced a new scalable cloud platform which includes the feature of hourly billing that allows subscribers to keep track of their cloud expenses without any hassle. Moreover, subscribers would now be able to modify, customize or configure their virtual machine using a number of different ways through this recently introduced cloud billing feature. This new and unique concept of hourly billing is guaranteed to position VPS Hosting HK among the leading hosting providers offering hourly cloud billing services across Asia and Hong Kong, while at the same time proving to be of great benefit for companies in China and Hong Kong.
VPS Hosting HK can be used as an independent solution for making your online business successful by using API to integrate with solution providers.
VPS Hosting Director, Nikhil Agarwal is quoted as saying, "The billing system offers our clients an affordable cloud hosting solution, that allows them to focus on building their enterprises by automating many time consuming tasks." He further added, "With VPS hosting cloud servers, you can spin up multiple servers within seconds and because you can always delete them when not in use, you pay for what you use on an hourly basis".
"We are very excited to be working with hourly billing Cloud Hosting. That's undoubtedly the big thing right now. After a thorough marketing analysis of business needs, we came to a conclusion that a majority of them required flexibility in billing and control on customization and scalability. Hence, we came up with the offerings of hourly cloud billing and custom configuration. We've also re-vamped our existing infrastructure by introducing a brand new Cloud infrastructure that manages the seamless billing system".
Subscribers can easily get started with the hourly billing process by following a few simple steps. They simply need to open their online accounts with their websites first, and then get the server ready in a matter of seconds. Apart from that, this hourly billing service shows a lot of promise and potential in terms of allowing subscribers to create cluster involving multiple cloud servers for load balancing and high availability.
About Asia Web Services
Asia Web Services (VPS Hosting HK) offers cloud hosting services to large-scale businesses as well as everyday users at affordable rates, while at the same time enabling enterprises to meet the ever-growing IT demands of the industry by allowing considerable flexibility for their adequate scaling. Known for operating one of the largest cloud hosting systems in Hong Kong, Asia Web Services has more than half a decade of experience in cloud hosting business and focuses on providing secure and reliable products and services along with unmatched customer support. More information on VPS can be found on http://www.vpshosting.com.hk.