Egnyte Enhances Its Enterprise Hybrid Cloud Service With Storage Connect
2 min read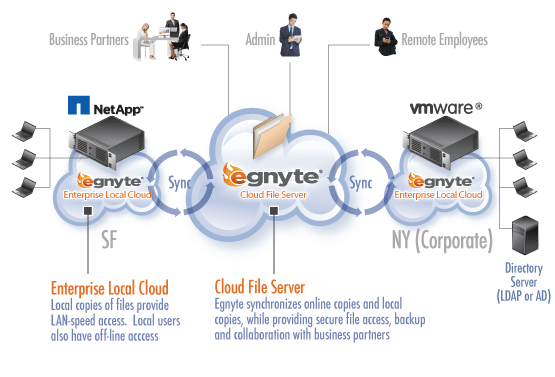 Egnyte launches Storage Connect which  enhances its enterprise focused file cloud service by combining the best aspect of cloud accessibility with individual systems. The end result is a great hybrid cloud which can be compared to the cloud service provided by Box.
Enterprise clouds can be very easy to use but there is always a risk factor involved. The files can easily make their way outside a corporate firewall and this can result in data theft. Moreover, most servers are operated by third parties which further increases the risk involved. Since files are sensitive to most organizations keeping them secure is important. Egnyte now offers a file-sharing and syncing system that will work like an all-cloud service but will have an on-premise component. This will help speed up the cloud processes even if the cloud network fails completely.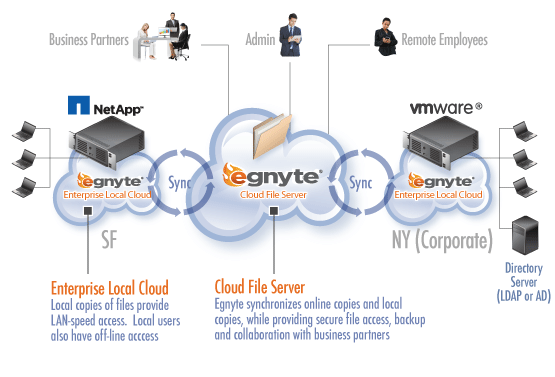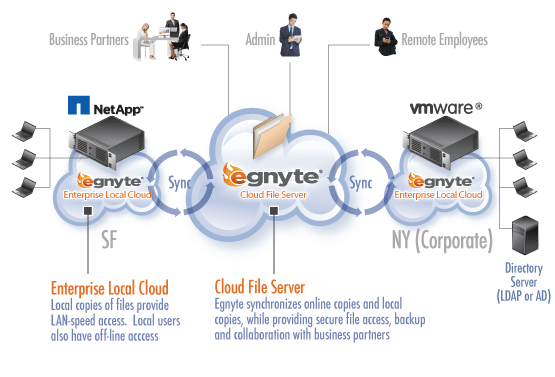 The new Storage Connect service was launched this week. The service will offer sensitive file sharing similar to that of a cloud service but those files will never be allowed to leave a corporate network. They can be accessed using a computer, a smartphone or an iPad but will always be protected. IT admins are given control over file sharing and access along with credentials.
Files will be categorized as green, yellow and red. The green files can be easily shared and distributed within the cloud as they will carry no sensitive data. The yellow files are meant to be shared in between employees for a limited time only. The red files are the ones that will be kept secured within the firewall as they will contain the most sensitive data. Storage Connect allows file sharing of different types through a single application environment. The sharing can take place irrespective of the physical storage location.
A new program called PRISM protection was also announced. PRISM Protection will conduct surveys and detect less secure cloud services which are currently used by employees to share files and documents that can be accessed or monitored by the government. This is to counter the surveillance activities of the National Security Agency.
A few cloud services are now subject to government disclosure orders. Companies that have been hit by government requests include Microsoft, Facebook and Google. Some of them fall under the Foreign Intelligence Surveillance Act. These big companies have tried working their way around the requests but have failed to do so, because the law is way above them.
Egnyte keeps the files within its own infrastructure, which means that the government will have to ask to view files directly instead of monitoring. Due to the added features, more people have signed up for Egnyte.
Egnyte currently has 33,000 enterprise customers and 1.2 million users. It is a quiet cloud file-sharing business with a steady growth. Egnyte has earned $16 million through Google Ventures and about $10 million from Kleiner Perkins. It might become one of the top names in the cloud file-sharing business very soon if they keep up with their current pace and keep upgrading their cloud services.