How Cloud Yields Benefits in Engineering, Retail, Media and Logistics
5 min read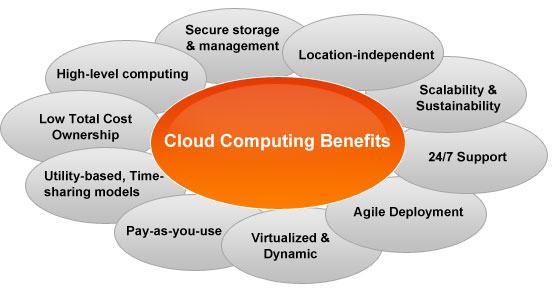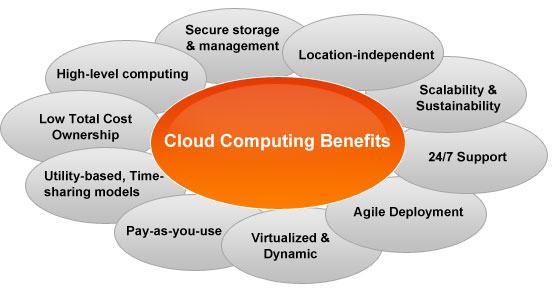 Numerous benefits of sourcing platforms, setup and infrastructure, and business applications using web-based public or private corporation services have been recognized over the years. Currently, dubbed cloud computing, public and private cloud are popular issues in the technologies adopted by companies, with both types of cloud services making their way in the business realm.
Different cloud services – including Software as a Service (SaaS), Platform as a Service (PaaS), and Infrastructure as a Service (IaaS) – have greatly benefitted the multitude of different-sized UK and European companies that have implemented these models at different levels.
Although cost-savings are a major benefit of cloud computing, critics feel otherwise. Gartner articulated that cost-savings are not automatic, especially in private cloud systems. The reason is that these savings may not cover the investment costs incurred in installing the automation software for private cloud "As such, cost reduction is not the primary benefit of private cloud computing. The benefits of self-service, automation behind the self-service interface and metering tied to usage are primarily agility, speed to market, ability to scale to dynamic demand or to go after short windows of opportunity, and ability for a business unit to experiment," says Tom Bittman, vice president and analyst at Gartner. "IT organizations need to be careful to avoid the hype, and, instead, should focus on a private cloud computing effort that makes the most business sense."
Another much-hyped benefit of cloud is that it makes the model more IT-responsive, which was the primary deciding-factor for Bodycote, a global, UK-based provider of thermal metal processing, catering to industries such as aerospace, oil and gas, and automotive production.
The company experienced a considerable surge in pre-tax profits in 2011 and has been expanding globally by procuring businesses and entering into joint ventures in countries such as China and Brazil. Consequently, its IT setup was not performing effectively, and network security was being compromised because simple antivirus programs were not proving to be sufficient.
Garry Joiner, head of global IT services at Bodycote, acknowledged that the company's services were responsive but not pre-emptive: "The situation was unsustainable for a business continuing to acquire new companies. To support development, we needed to standardize our IT worldwide and centralize a number of operations, not least network protection."
To combat this, Bodycote has been implementing Dell SecureWorks' cloud-based firewall and intrusion detection system managed service in its plants across UK, Europe, USA, Asia and South America. According to Joiner, the cloud service is "incredibly flexible and straightforward to implement and it's helping us drive expansion."
Moreover, the pay-as-you-go cloud services can be used as per business requirements, which offer flexibility to companies such as TradeFacilitate – a company that facilitates data trading between importers and exporters through a paper-free online system. Originally set up to facilitate cross-border alcohol trade among small and mid-size businesses in the EU, this technology was proportionally increased afterwards to cater to a large number of importers and exporters, which led to the adoption of Microsoft's Azure cloud platform. It consists of an operating system and a few developer services that can either be used independently or in combination, which allowed the company to cater to a larger market without increasing its costs or resources.
Guardian News & Media (GNM) also benefitted from this elasticity that allowed it to meet unanticipated changes in demand, caused as a result of new applications and developers becoming a part of its network. With outside companies operating applications on the media firm's Open Platform, GNM had restricted understanding of various scaling issues that could result from the new businesses on the platform, as compared to its somewhat foreseeable demand for its own products.
GNM adopted Amazon Web Services (AWS) for quick up and down scaling of the infrastructure. "We use AWS when we are uncertain about demand and are unwilling to commit to hardware purchase until we have a clearer idea of usage and performance patterns. With the Open Platform launch coming up, we are in a position to rapidly scale the number of instances to suit the launch demand and scale back post-launch and to suit demand thereafter," said Mike Bracken, GNM's director of technology development.
He further added that the savings, result from using AWS, are estimated in terms of decreased lead times. GNM caters to a cloud-based server in almost half an hour using cloud service, as compared to approximately three weeks taken for hardware delivery and installation, as well as approving the budget.
Cloud model is also capable of relocating IT expenditure from the vital, forthright capital expenditure to the foreseeable operational spending. As a result, Jessops – a UK photographic retail company – experienced 600% return on investment just two months after it implemented the cloud –based analytics technology to its online shopping.
This switch was a result of the realization that the company was not generating a sufficient sales percentage through its e-commerce website. Thus, it employed IBM's Coremetrics web analytics system to track online behavior of customers and generate their profiles based on the data collected. This information is now being effectively used to make offerings to customers for up-sell and cross-sell, resulting in a 13% and 17% increase in up-sell and cross-sell respectively, made possible through products recommendations and suggestions etc.
The end result is that cloud computing is not the solution to all the problems faced by CIO, but it is one of the many ways in which performance and productivity can be enhanced. "There are numerous trade-offs between cloud, cloud-like, and traditional computing options, so to make an informed business decision, one must understand how cloud offerings fit with and change decision models for the full range of cloud and non-cloud options," said Randy Heffner, Forrester's vice president, principal analyst serving application development & delivery.
"Thus, rather than creating a siloed cloud strategy; integrate cloud options into your existing strategies for the organization's business solution portfolio, application platforms, and computing infrastructure.  This report is designed to help CIOs create a strategic investment plan for cloud computing that influences and enables agile business strategy."