Tricks for Tackling Troublesome Tablet Issues
4 min read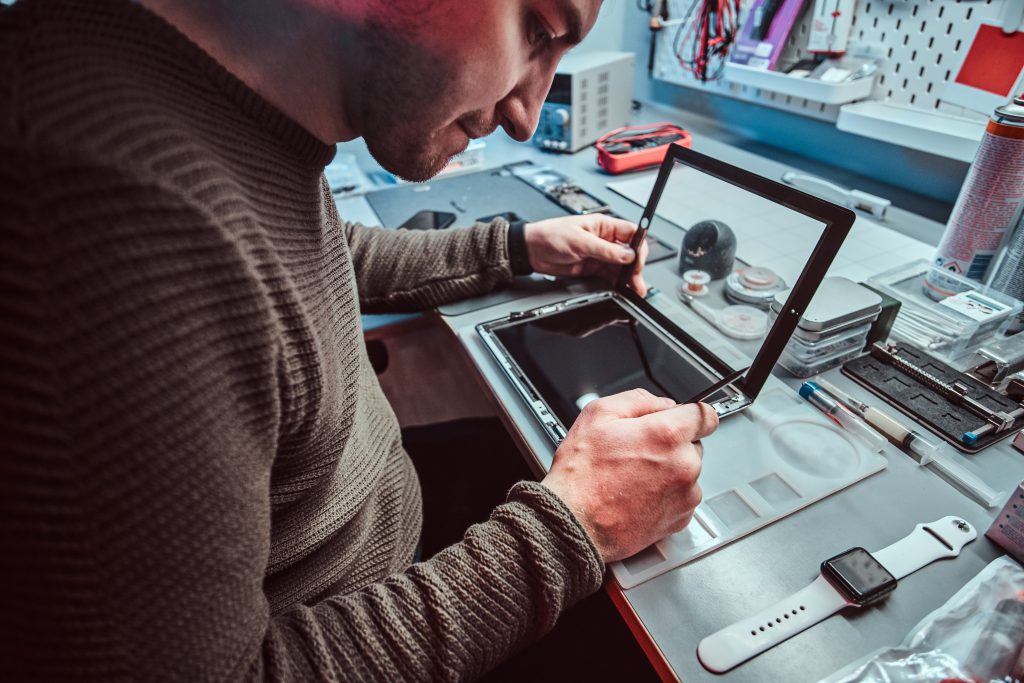 As technology advances, electronic device features and such become enhanced. However, this does not mean that high-tech electronics are not prone to some kind of issues.  
For example, Apple devices are constantly being enhanced and the company is consistently releasing these new inventions out to the public for sale. New versions of iPads and iPhones have added features and enhancements. 
Many people use iPad tablets for entertainment, work, and more. Whatever its use is for, problems may eventually arise. No matter how old or how new your iPad might be, issues can occur with all versions of these tablets. Some of these issues can range from software issues to physical damage to your tablet. Before deciding to buy a new device and get rid of the troubled one, you may be able to fix the issue quicker than you think.  
Here are a few tips for resolving iPad problems either on your own or with the help of some tablet repair professionals. 
The Battery Is Draining too Fast
If you notice that your tablet battery is running out too quickly, recharging it is not always the best solution. The battery could be draining too fast for a large number of reasons. In many cases, your tablet has too many apps running all at once even when you are not using any of them. The phone screen may be lit up for several hours. Your tablet's operating system could be outdated and not be optimized to the newest versions of your apps, meaning that it can't handle as much.  
First, turn off any apps that may be running at the same time. Go to your notification settings and turn off any alerts and apps that you are not currently using. Next, try reducing the brightness of your screen. Also, you can also try using your tablet's battery optimization feature which will reduce the amount of activity in the background. 
If this doesn't seem to help, there might be other issues with your tablet. In rare cases, your iPad's battery has reached the end of its lifecycle and needs to be completely replaced. In even rarer cases, extreme outdoor temperatures could be draining your battery. Be mindful of these causes in order to help save your iPad's battery life. 
The Internet Stops Working
Both old and new iPad devices can often experience difficulties when connecting with local Wi-Fi networks. First, go to your settings and attempt to manually connect to your Wi-Fi connection. Reset the router or restart the tablet to see if this can help with the connection process. Your main goal is to reset the tablet so that it tries again to detect a better signal. 
If you are still having issues connecting to the internet, make sure that there are no issues with your internet provider. At this point, if this solution does not help, you can find a professional to perform your iPad repair. Look for an expert who has received positive feedback online. It's important that you find a repair expert who can fix your tablet without damaging your device's components 
The OS Upgrade Won't Install
Some tablets refuse to download the latest versions of iPad OS upgrades. Set your tablet to accept new downloads and features. Make sure that your battery is charged at least halfway to handle the amount of energy that it takes to complete a download. If your battery is low, keep your tablet plugged into a charger to prevent the update from getting interrupted. 
Do not download an update on low-power mode. The update is often more effective with full-power mode. Also, know that a big upgrade does not work on a cellular data internet connection. 
Your Apps Are Crashing
You might find yourself using an app like Instagram or Snapchat and then all of a sudden it malfunctions or stops working altogether. Some applications, such as web browsers, shut down without explanation. When problems such as these occur, close the app and reopen it. Shutting down the tablet also works if the screen keeps freezing. Sometimes too many programs application running in the background can compromise your device's performance. If resetting does not work, uninstall the app that is having issues and download the newest version from your preferred app store. 
You Dropped Your iPad
One of the common issues with tablets is when the hardware itself becomes damaged in some way. If your iPad has sustained significant damage, you most likely will not be able to fix this issue yourself. When you have incurred a cracked screen or any other type of damage to your device, go ahead and take it to an iPad repair shop. Screen repair and replacement can be complicated and can end up breaking your devices if repairs are incorrectly handled. 
Maybe you didn't drop your tablet, and instead, have issues with your screen sensing touch. These kinds of problems may also require professional assistance. Whenever your iPad needs to be opened in order to be fixed, it's generally a good idea to look for an expert to take a look at the damage. 
While tablets can be a useful tool to help accomplish everyday tasks, it's important to spot any potential issues before they become more significant. Keep in mind that even the newest and bestselling electronic devices are known to malfunction every now and then. Most iPad repairs have DIY solutions, but other problems require professional repairs or replacements.