Medical Cloud: 5 Ways Cloud Computing Will Change Healthcare
3 min read
Cloud VPS is a number one cloud provider. The cloud is a mysterious, increasingly-present entity in all parts of life. Cloud computing takes advantage of economies of scale and resource pooling. They supply huge amounts of storage and computing power. This is available to any user who signs up for the service.
Cloud computing is still a new force in computing. It is beginning to make big inroads in healthcare IT as well. Here are five of the major ways the cloud will transform healthcare.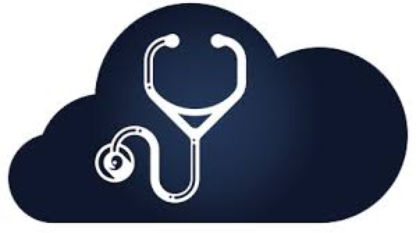 Data Security: Resiliency
The cloud infrastructure gives uptime and durability that far surpass what any hospital's IT department could offer. Large service providers are able to create large redundant data centers because of economies of scale. They place higher emphasis on backup, uptime for lower costs, and data resiliency. Cloud storage can cost as little as ten cents a month. This is for fast storage. It is a penny a month for cold storage. There is a higher bar of excellence for a cloud provider.
Data Security: Privacy
The levels of security are much higher than what you will see in a local IT department. Security in a hospital's server room can be just keeping the door locked when data is in the cloud. All your security is forced to be put in the application layer. Data on the server is an encrypted blob of bits. The cloud provider has no access to the data. Cloud providers also depend on their economies of scale. They maintain systems that attest to privacy standards. Some examples of these privacy standards are the Federal Information Security Management Act (FISMA), healthcare industry (HIPAA), and the credit card industry (PCI) which has more than 400 controls that need to be audited.
Speed of Innovation
Cloud-based services can improve and upgrade services quickly and cheaply with minimal or no interruption to service. Conventionally, a healthcare provider would see hassles in implementing and installing new software instead of simply having to update to a new major release every two years or so. The cloud is all about quick innovation. The local IT staff is freed up for value-added tasks when you allow the cloud provider to continually improve the data and computing power. They can be freed up for tasks such as administration and infrastructure maintenance.
Mobile Applications
Every good mobile app is backed up by some type of cloud infrastructure. The two trends of mobile health and cloud computing are inextricably linked. Mobile utilizes a lot of back-end cloud services. A healthcare provider enables staff to have access to data anywhere it wants to make it available. This is done by storing all of its information and computing power in the cloud. Transitioning to a cloud service enables greater access and speed for healthcare providers. It does the same thing for patients as well.
Developing Trends
Cloud computing can integrate into existing uses in different ways. It seeks to replace more uses. It also seeks to empower more systems and people. Cloud services provide ease of access as well. Cloud service providers have been pushing open formats rather than closed formats. This means that the file systems and structure employed are easy to adapt to. This makes adopting a cloud system as a replacement for a localized one is more efficient, much easier, and cheaper as well.
Within the next decade, cloud computing will have an enormous impact on the healthcare industry, even if they have been somewhat slow to adopt it. Cloud computing and Cloud VPS simply offer too many advantages to the specific needs of the medical industry.